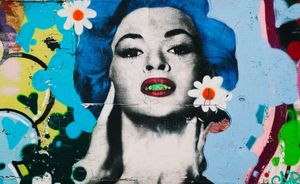 EPK
0:00/3:52

0:00/3:08

0:00/3:39

0:00/3:07

0:00/3:37

0:00/4:03
"London Down is a seasoned band with a sound that has been honed to an edge that defines them.  They have the jangle and snap of REM and Tom Petty, but also the grit of bands like Rancid and The Cure." -- IndieStrong
"The band takes the complete history of the alternative and pre-grudge sound spins it together with popular punk and electric folk. This constellation of interconnected genres are seamlessly blended into a sound that is refreshingly authentic and could easily have been heard on independent radio in the 90s and today." -- POW Magazine
"Done with dignity, their ear for melody helps to guide the songs along. Clever wordplay and thoughtful lyricism adorn much of the experience. Songs play off the last making sure that the entirety of the piece comes together as a fully realized coherent whole." --  Skope Magazine
London Down rose out of the San Francisco Bay Area's fertile college rock scene of the late 1980s, boasting a signature sound that mixes garage-band grit, jangly electric folk and punchy rock grooves. 
The chemistry that propelled this quartet to the upper ranks of the West Coast college rock scene remains unchanged, as evident on the group's latest indie album, "Dreamcrusher" (released Oct. 1, 2021). 
The four-song indie EP was produced by Kevin Army (Green Day, Operation Ivy) and Dave Ristrim (Luke Bryan's band), and recorded at band members' homes in California and North Carolina. Army, who produced the band's 1989 album "Birthday" under their moniker The Raging Marys, also mixed "Dreamcrusher."
Justin Perkins (The Replacements, Bash 'n Pop) mastered the album at Mystery Room Mastering in Wisconsin.
The band's signature sound remains unchanged from their early days when Bush One was president and R.E.M. ruled the college radio airwaves. What has changed since forming at San Jose State University in 1985 is a depth the members could never have had when playing the Bay Area club circuit and opening for artists including Chris Isaak, Mudhoney and The Tragically Hip.
The EP's opening track "Budokan" is a pop-punk basher that pays tribute to the band's history, including opening as The Raging Marys for grunge pioneers Mudhoney at the famed Satyricon nightclub in Portland.
"Unfortunately, Fotomat destroyed our manager's photos from that show and tour, so we have nothing to show from it but a surreal memory and permanent hearing damage," says Steve Hartsoe, lead singer and guitarist. (Steve's son, Eli Hartsoe, now plays drums for the band.) 
Along with Army, Ristrim has a long history with the band. A childhood friend of bassist Chris Carbone and lead guitarist Phil Benjamin, Ristrim also produced London Down's restart album, "Gnashville," in 2018. 
"Dave and Kevin were instrumental in helping us decide which songs to record from nearly 20 demos we recorded over the winter," Carbone says. "They have eclectic musical knowledge and offer really cool arrangements and ideas for songs." 
Since reuniting in Nashville in 2018, London Down has released "Gnashville" (December 2018), a 13-song indie album available on CD and on digital download sites. The band has also released the digital "Live in San Jose" album (July 2020) and a pair of singles. London Down released their first album, "Strange Places Unknown," on vinyl in 1987.